WINTER
Saturday, Jan 18th' 2014 @ 11.00 am 
Ages – All Ages.
  Want to go Kite flying ??  Come celebrate Sankranti with us, as we make colourful kites and fly them too.  Light up the sky with colourful kites to mark the end of a long winter and usher in the new season.
 Celebrate the festive season with some folk dance and music. A young team of dancers from Loyola college will be performing the "Devarattam" and the "Thapattam". Fast and fluent movements to the rhythmic sound of ' Deva Thunthubi' – a drum-shaped percussion instrument, make this dance truly enjoyable.
Come dressed in your traditional best and enjoy the celebrations !!
Please note: Registration on first come first serve basis only.
A Non- member fee of Rs 250/-is applicable.Call 42116417 to Register.
 HAPPY FEET !!
Waddle your way to
Hippocampus for an icy, cold serving of Storytime about penguins and their wintery environment!
There will be stories, songs and crafts featuring these
'frisky and fun' 'feathered but flightless' divers from Antartica.
 Date: 7th Jan'12|| Age: – 3 – 6 yrs|| Time: 11:00 am – 12:30 pm
PONGAL 'O' PONGAL
Sun. Jan 8th @ 11.00 am
Celebrate the Most Popular Festival of
South India at Hippocampus.  Cook and feast on Pongal specialities. Decorate the threshold with Kolams .Watch "Thapattam", a traditional and lively folk
dance by Koothupattarai.
 Date: 8th Jan'12|| Age: 6+ years|| Time: 11:00 am – 12:30 pm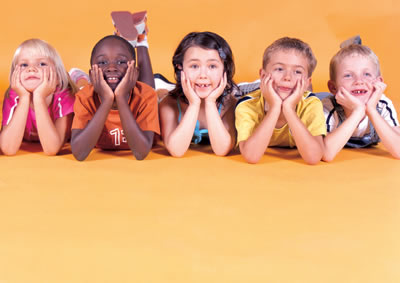 WINTER WORKSHOPS
@ HIPPOCAMPUS
'Around the World '
An interactive storytelling session  where children tell, sing and dance along with stories from around the world.Travel the globe with fun and easy crafts. Learn about the customs and culture of countries with simple and easy crafts.Have fun as you journey to distant and exciting lands!
Age group: 4 – 6 yrs
Date: 26th – 30th Dec'11
Time: 10.00 – 12.30 pm
Fee: 1700 Members
1900 Non – Members
Mentors : Jeeva & Vandana
    'Choral Reading'
     Its Christmas !
Let's have choral reading : A programme that help children read along with others.
 Use of voice expression,intonation,diction and pronunciation  will be emphasized This programme will help even a shy child to shine.
Come along…tell along…. 
'Tis the season for getting crafty..make some simple yet fun crafts with Aunty Vandana.
Age: 6 – 8 yrs
Date: 26th – 30th Dec'11
Time: 10:30 am – 12:30 pm
Mentors :Jeeva & Vandana
Fee:
Members – Rs 1700
Non Members – Rs 1900
  'Unravelling the Magic of Light'
   Have Fun with shadows as we experiment with shadow puppets and try build our own sundial.
Indulge in some Magic as you unlock the mystery behind refraction and reflection .
Get your hands dirty by building your own little gadgets using the principles of Light.
Understand the marvels of Light in Nature as we recreate the Rainbow and Colours of the sky  .
Age: 8 +
Date: 26th – 30th Dec'11
Time: 10.30 am – 12.30pm
Mentors: Curiokidz
Fee:
Members:     Rs 1700
Non Members: Rs 1900
'Rejuvenate'
As the year closes to an end, its time to close it on a high note.
Join us at Hippocampus for a 6 day long
"Rejuvenate" .
Rejuvenate is a concept workshop involving Theater-Interpersonal Skills-Innovation.
Learn
Script writing – the art of writing good scripts for Theater, Street Play and Videos.
Acting – the art of acting in theater, streetplays and videos.
Effective Communication – the art of convincing everybody .
New age Interaction –  to gain presence and prove a point using
social media .  
Age : 10 +
Date:26th – 30th Dec'11
Time: 4:30 pm – 7:00 pm
Mentors: Arun Krishnamurthy
Fee:
Members -Rs 1700
Non members – Rs 1900
Run up to the front desk and register now!!!
Please Note:
Confirmation of registration is on payment only. No refunds.
Workshops are subject to cancellation depending on the number of requirements.
Center will be open on Tuesday only for the workshop and not for regular operations.
 Hippocampus Children's Experience Centre
Old No.4, New No.11,
3rd Avenue, Indiranagar, Adyar.
Chennai – 600020.
Ph:24433544 / 42116417.